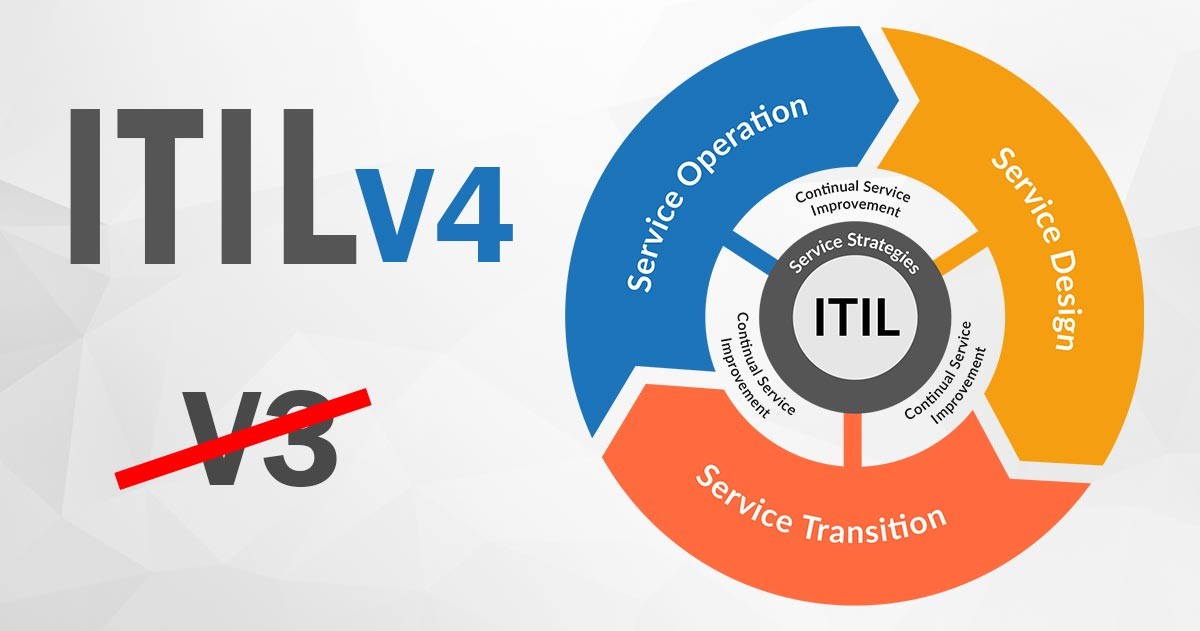 What is ITIL Framework?
The Information Technology Infrastructure Library (ITIL) framework is a tiered and modular blueprint created by Axelos for businesses to incorporate in their daily operations. Implementing the ITIL framework will greatly improve the efficiency and implementation of digital products and services to better improve business functions and help companies build value with consumers. Currently ITIL is transitioning to their Version 4 Framework, which is the new and improved framework launched in early 2019.
Reminder
With the rollout of the ITIL v4, Axelos has taken strides to fully update the ITIL framework. The previous  v3 framework , has been out since 2007 and had only minor updates. Now that the v4 framework is out Axelos has prepared to fully discontinue the ITIL v3 framework examinations by January 1 ,2022. The process initially started on July 1, 2021, with the discontinuation of ITIL v3 Foundation exams. As part of their plan to fully retire the v3 Framework, on Jan 1, 2022 Axelos will discontinue the ITIL v3 Intermediate exam.
What to do?
For anybody preparing to take their ITIL v3 Intermediate exam, now is the time to schedule an appointment. After December 31, there will no longer be an option to take the ITIL v3 Intermediate exam. This is especially important for candidates who need credits to meet the requirements to take their ITIL 4 Managing Professional Transition exam.
Source:
https://www.axelos.com/certifications/itil-service-management/itil-4-foundation
https://www.axelos.com/about-axelos/news/axelos-announces-discontinuation-of-itil-v3